When I saw Rise of the Resistance at Star Wars Galaxy's Edge, I was inspired by the incredible amount of detail and immersion that the Imagineers were able to accomplish. This small project is one of the scenes from the ride 'Rise of the Resistance' in which the new members of the resistance enter a room with 2 ATAT that tower over them.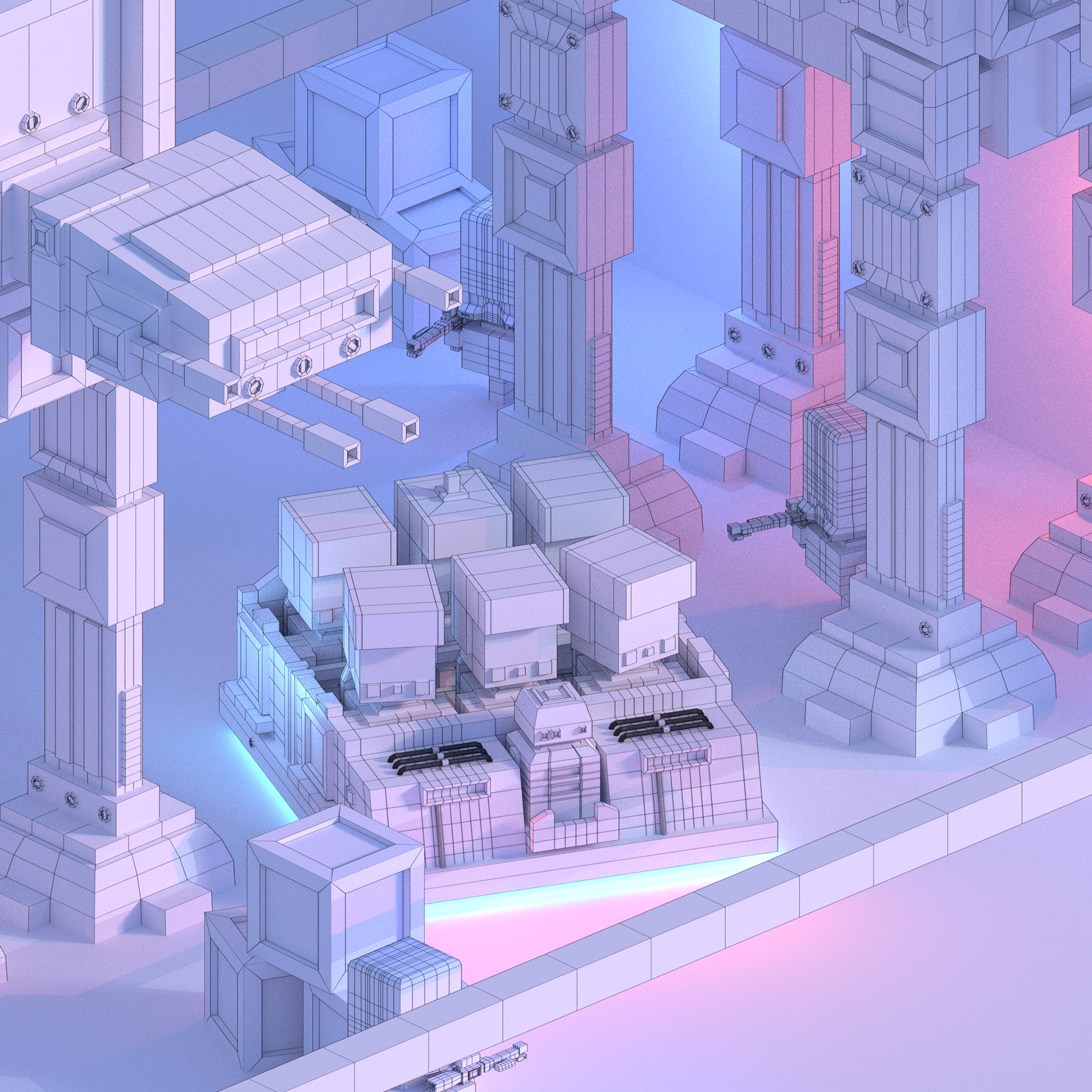 The scene is set animated in a way for it to cycle, so there is no abrupt cut between the ending and the beginning of the video.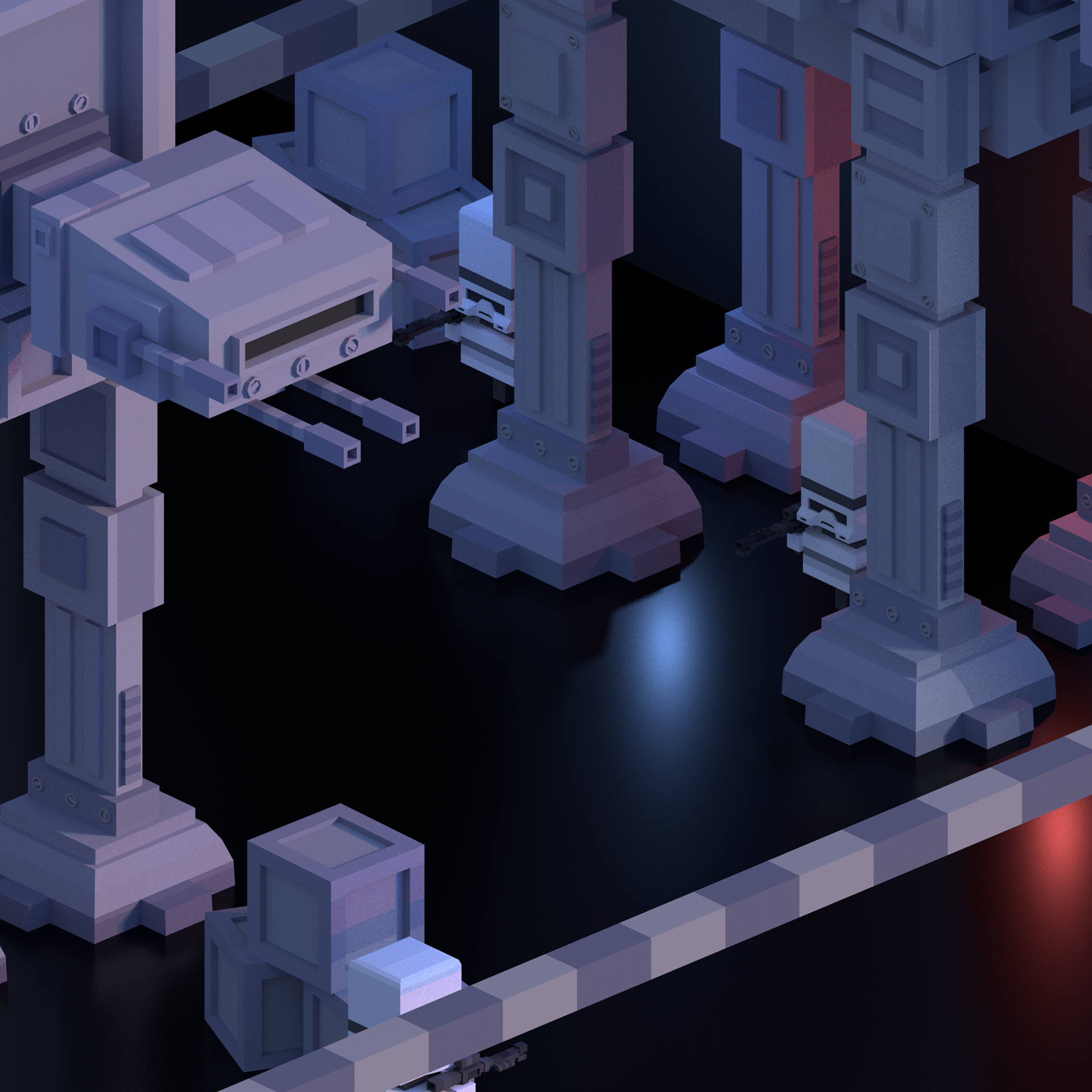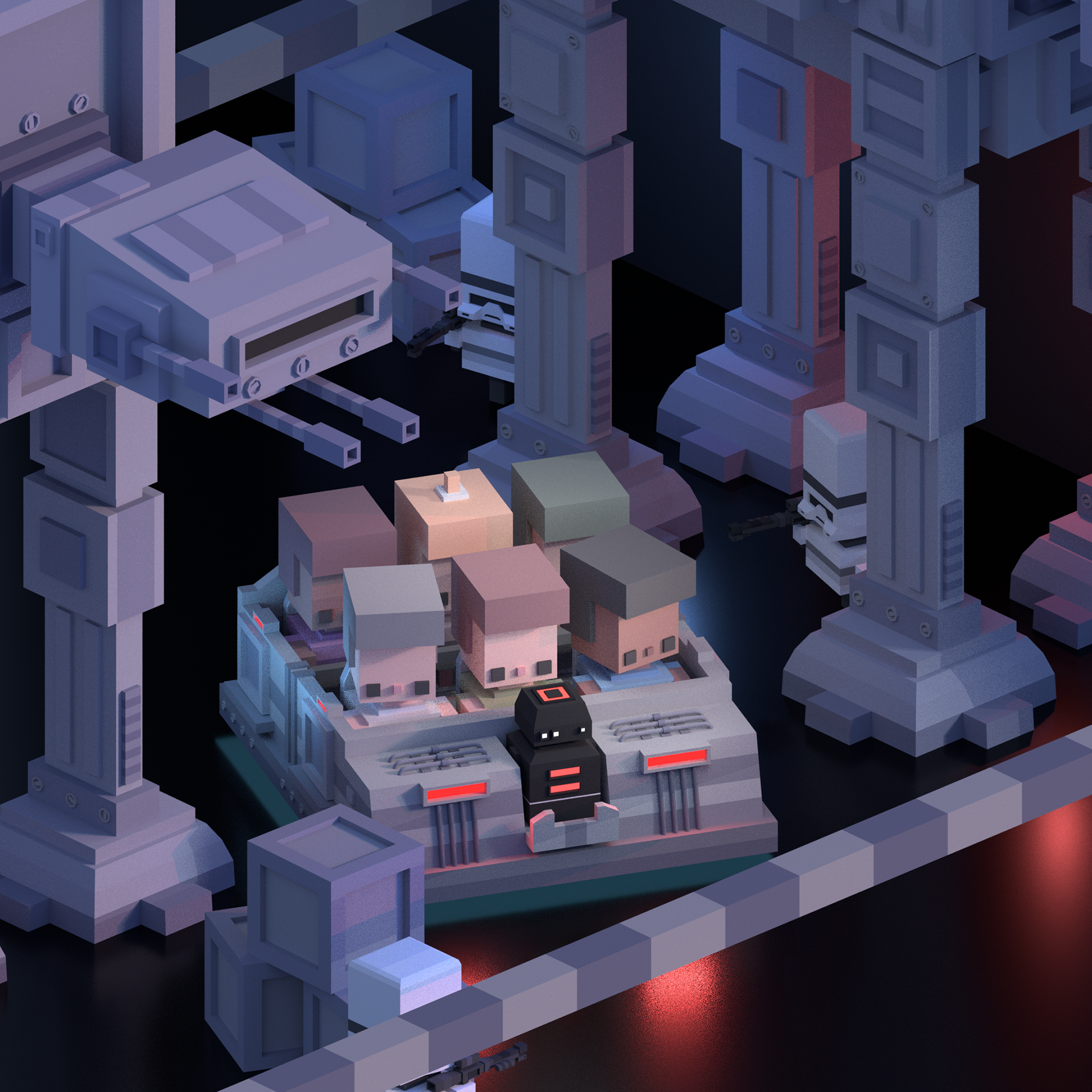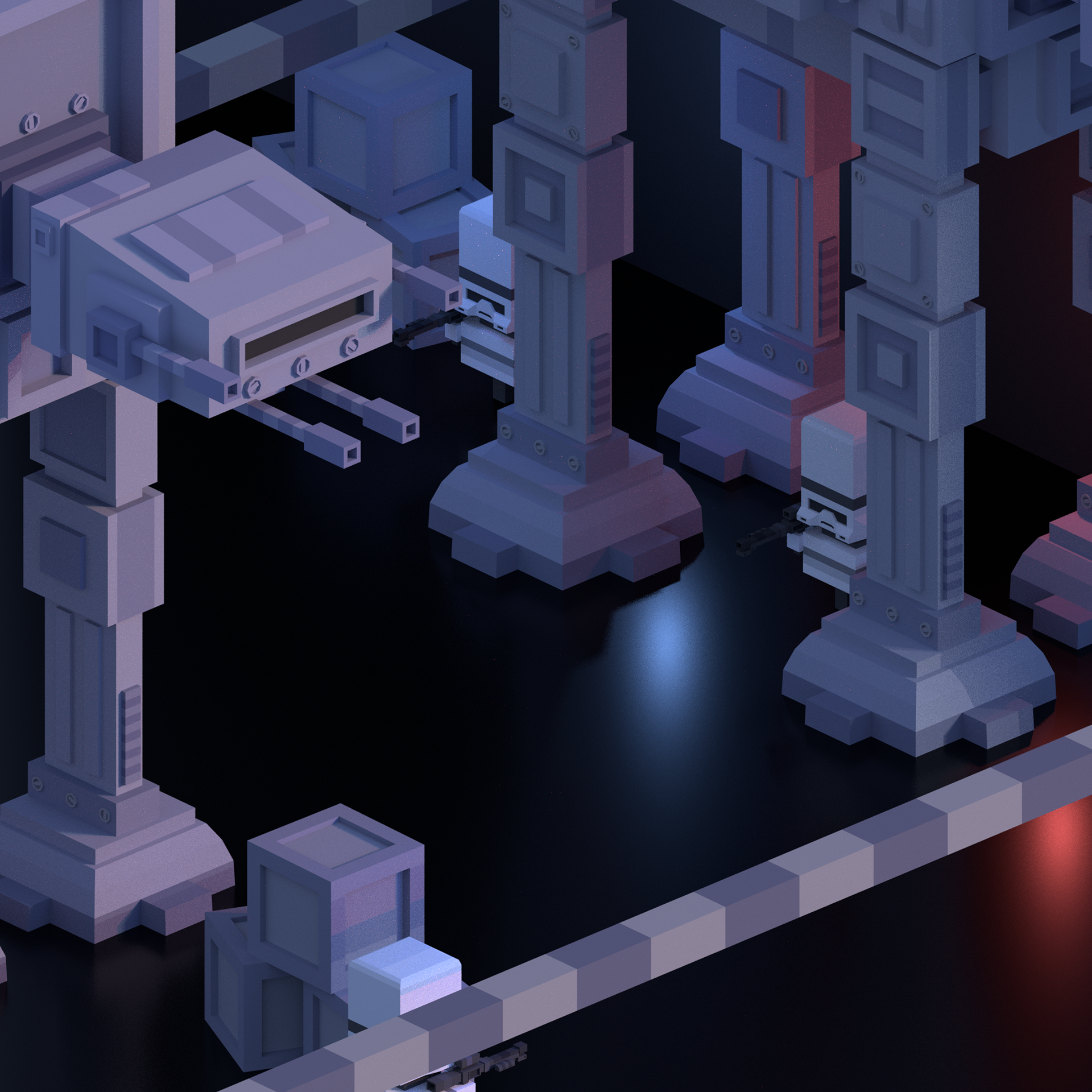 These images are very important for getting the models right (ATAT and Ride Vehicle), specially the concept art is very useful to get a feeling for the room, how the lights work. This scene was made in a way that the ride vehicle was the main focus, not only because its right at the center of the composition but because the white lights frame it and make it come out from the rest of the background.